Gravity Diagnostics Announces Eric Spencer as Controller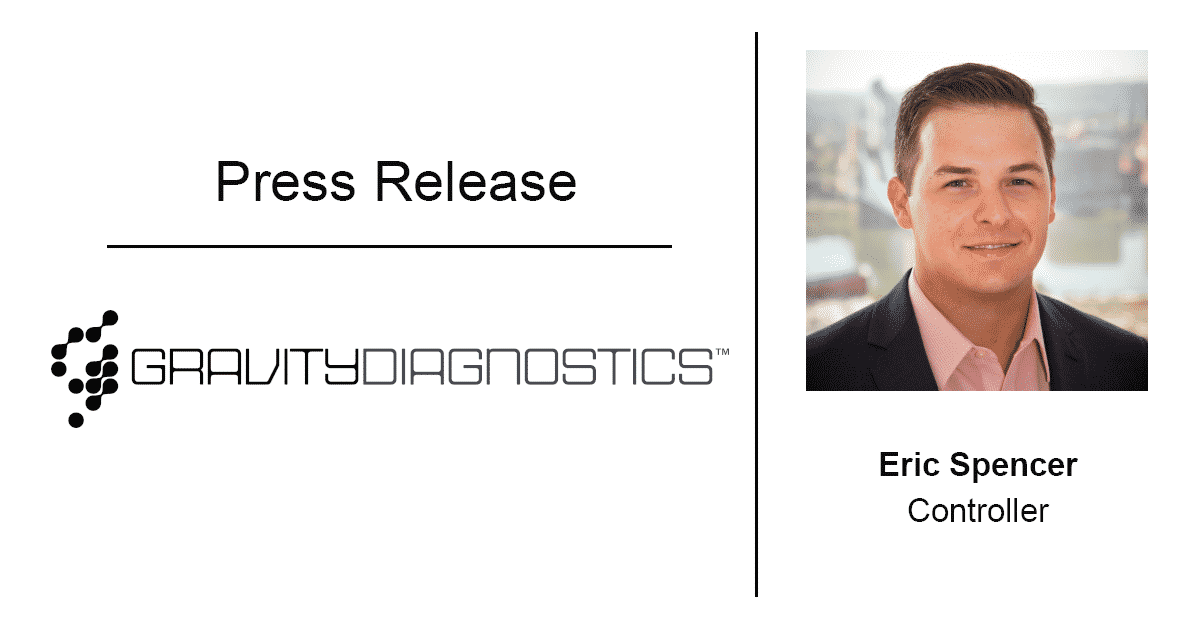 (Covington, KY) – Gravity Diagnostics is proud to announce the hire of Eric Spencer as Controller.
Eric is an analytical accounting and finance professional with 10 years of experience, most recently spending over six years in EY's Strategy and Transactions practice where he assisted clients in executing mergers and acquisitions. Eric is a native of Edgewood, KY, graduated from the University of Kentucky (B.S. and M.S., Accounting), and is a CPA license holder in Kentucky and Ohio. Eric is active in the Greater Cincinnati community, serving on the young professional board of Cincinnati Works and also serves as both a mentor and young professional board member for the Cincinnati Youth Collaborative. Outside of work, Eric enjoys playing golf, running, and being an amateur BBQ pitmaster.
"We are very excited about Eric joining the Gravity finance team.  His experience in healthcare strategy and M&A takes our team to another level and his skill set around financial analysis will be a tremendous asset to the Company," said Henry Agent, Chief Financial Officer of Gravity Diagnostics.
Some of the important work he will do includes, but is not limited to, managing and building accounting and finance staff, leading the overhaul of the company's inventory and purchasing processes, and leading the month-end close process.
About Gravity Diagnostics
Gravity Diagnostics is a full-service state-of-the-art CLIA laboratory licensed in all 50 states providing innovative laboratory testing including Infectious Diseases, Toxicology, and Pharmacogenomics. We are an advocate for physicians, patients, and our communities, supporting them with unsurpassed integrity, regulatory compliance, and clinical expertise. Our pledge to deliver the highest professional operating standards in the laboratory service industry coupled with ongoing research and support exemplifies our commitment to being provider engaged, patient-focused, and make the communities we serve a healthier place to live. Learn more about the work we are doing at gravitydiagnostics.com/media.