ATHLETICS CASE STUDY: UC BEARCATS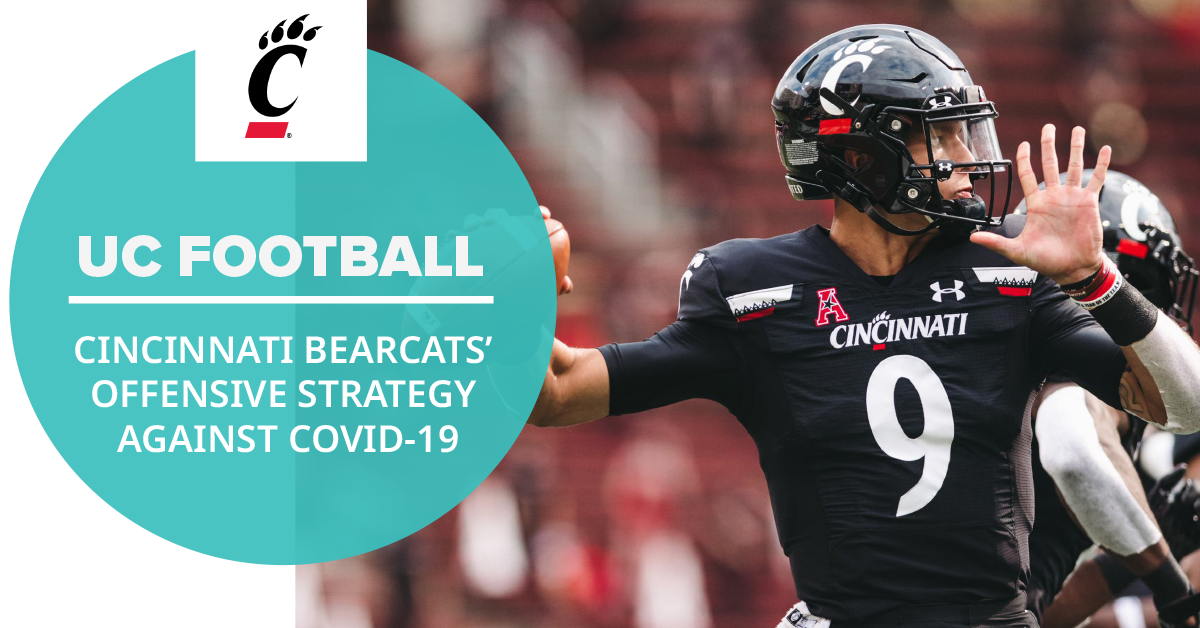 CINCINNATI BEARCATS' FOOTBALL OFFENSIVE STRATEGY AGAINST COVID-19
Background
The University of Cincinnati Athletics team was eagerly awaiting a safe return to competition
for the 2020-21 season. Due to the pandemic, students were unable to compete unless they
had a negative COVID-19 test result. Waiting up to five days for results interfered with both
games and practices. UC Athletics knew if they were going to keep their players on the field
they needed a way to get accurate results fast. They then reached out to the Gravity Diagnostics
team for a solution.
Outcome
UC found Gravity Diagnostics, which provided them with gold-standard PCR testing, with
affordable prices and test results in under 24 hours. Gravity's fast turnaround time allowed
significantly fewer disruptions in the Bearcats' schedule compared to peer institutions in
the region and around the country. Enabled to safely and consistently return to the field,
UC football went undefeated through their eight-game regular season and brought home
a conference championship. UC Athletics went on to expand its partnership with Gravity
Diagnostics, which now supports all 18 UC Athletics teams that are actively competing.

About Gravity Diagnostics
Gravity Diagnostics is a state-of-the-art CLIA-certified and CAP-accredited
laboratory licensed in all 50 states providing innovative laboratory testing in the areas of
COVID-19, Upper Respiratory, Toxicology, Pharmacogenomics, and Sexually Transmitted
Infections. We are an advocate for physicians, patients, and our communities, supporting
them with unsurpassed integrity, regulatory compliance, and clinical expertise. We currently
serve over 1,000 customers from small private practices to universities to Fortune 500 companies.
Learn more about us at gravitydiagnostics.com.
Why Gravity for COVID-19 Testing

Enter your information below to learn more about our services and download the PDF version of our case study!