0
COVID-19 SAMPLES
PROCESSED
0
COVID-19 SAMPLES PROCESSED YESTERDAY
0
HOURS OR LESS
TO PROCESS SAMPLES
At Gravity Diagnostics, we believe our testing capabilities can and will reduce the drug abuse and addiction of controlled substances. By providing pharmacogenomics testing before medication is prescribed to get the right drug, the right dose the first time in conjunction with providing toxicology testing to closely monitor patients and prevent abuse or addiction, we are giving physicians the tools necessary to prescribe with confidence.
Medication monitoring identifies drugs and metabolites in a patient's system to determine compliance with treatment plans. The combination of state-of-the-art equipment with our proprietary methodology results in accurate, rapid detection of over 80 compounds to have the results you need when you need them.
A major contributor to an individual's health is the genes they inherited. Through genomic testing a variety of information can be determined about a person including how they will metabolize and respond to certain medications. Our services allow providers to personalize their treatments for each patient to improve outcomes and raise the standard of care.
Infectious Disease Testing
Infectious Diseases are diseases caused by biological agents, which can be transmitted to others, and can include viral, bacterial, and fungal organisms. If left undiagnosed and untreated, these diseases can lead to severe sickness. At Gravity Diagnostics, we test for 38 of these organisms that target the upper respiratory tract, as well as sexually transmitted infections. And with an industry leading turn-around-time, the patient is able to get the specific treatment they need in a
timely manner.
0

+

GENOMICS TESTS RAN IN 2017
0
MEDICAL FACILITIES SERVICED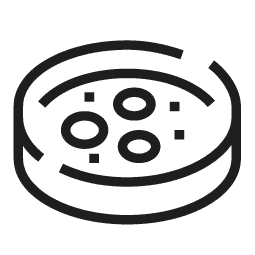 0

+

US YEARLY INFECTIOUS DISEASE CASES